Archive for the 'Decarie Circle' Category
I recently began a job that has taken me to Decarie Circle. If I ever had doubt that fate wants me to become some kind of freeway interchange chronicler, well, the denial part is getting a littler harder…anyway… November sure has been an interesting month for photography as I don't remember ever seeing this much steady sunlight before. Shadows are very long and dark so it's something of a challenge or maybe just play along with it. Here are some shots from around the south east quadrant of Decarie Circle.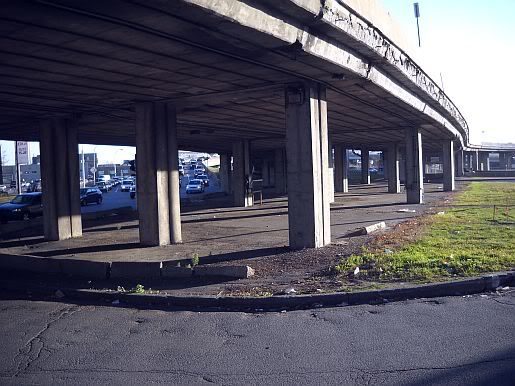 While it doesn't have the intense decaying look like Turcot, it hardly looks new, and has been given support braces at least in this spot.